Martin Shaw (BSc Hons), Reliability Solutions
18 Hillside, Houston, PA6 7NT, Scotland, UK
Reliability Solutions focuses on providing the complete range of Reliability Improvement tools and Application Solutions to Significantly Reduce your product failure levels at the most expensive end of the product cycle, the Consumer.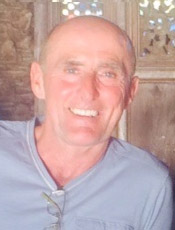 Reliability Solutions was formed in 1997 by Martin Shaw, previously of IBM as Quality and Reliability Specialist within PC business unit. Martin Shaw worked as specialist in Product and Commodity Quality / Reliability optimisation for the Electronic Product Suppliers to IBM between the years of 1982-1997.
During this time he worked extensively throughout Asia, USA and Europe with wide range of suppliers. Since 1997 he has worked with a wide range of companies Worldwide and provided solutions to ensure RAPID improvement in a dynamic environment. These companies include many Blue-Chip companies: Daewoo Electronics, LiteOn, Astec Power, Philips, TPV, Vestel, Acer, LiteOn Power, LG, Amtran, Fairchild Semiconductors, Atmel Semiconductors, Wolfson Microelectronics, Analog Devices, GE, ULTRA Electronics, Melexis, IDEAL Heating, SKY TV, Hua Wei, Emerson Power, EE Phones, TCL, SMART Technology, Singapore Technology Kinetics, etc.
He provides a range of 2-3 day Reliability Improvement Seminars and Application consultancy to meet the exact needs of any Electronic Manufacturer. He can be contacted at:
www.reliabilitysolutions.co.uk
reliabilitysolutions@yahoo.co.uk
External Technical Paper Publications
1. CRT Bleed Resistor Reliability
– Quality and Reliability Eng International, Apr 1986
2. Recognising the optimum Burn-In period
– Quality and Reliability Eng International, May 1987
3. Weibull Analysis of Component failure Data from Accelerated Testing
– Reliability Engineering, Sept 1989
4. Use of Bayes Theorem and Beta Distribution for Reliability Estimation
– Reliability Engineering, Nov 1989
5. Planning Early Life Reliability Testing using the 'Hughes' model
– European Symposium of Reliability, Nov 1994
6. Power Supply process optimisation using Random Vibration
– Submitted to European Symposium of Reliability 1997

7. IBM Interplant technical Liaison presentations
– Austin Texas1988 , Fishkill New York1992, Raleigh N.C 1993
8. Gold Award for Best Paper at Reliasoft Applied Reliability Symposium in Berlin, March 2010
– Achieving World Class Reliability with LCD TV
9. Gold Award for Best Paper at Reliasoft Applied Reliability Symposium in Singapore, Oct 2010
– Achieving World Class Reliability with LCD TV
10. Gold Award for Best Paper at Reliasoft Applied Reliability Symposium, Warsaw, March 2012
– Predicting Warranty FRR using Process Yield Data
11. IEEE Conference Paper presentation, San Diego October 2013