At Reliability Solutions, we are pleased to announce our new partnership with TANGENT Engineering.
Tangent Design Engineering is a Calgary, Alberta based product design development and engineering services team.
Tangent has a diverse multidisciplinary team of mechanical engineers, electrical engineers, simulation engineers, industrial designers, and firmware engineers.
Tangent Design Engineering has been in business for 11 years, and has completed numerous product development projects in the medical device field, oil and gas, industrial equipment, agricultural, and consumer goods.
This is an exciting addition to our business and puts formal links in place to add to their Reliability Qualification and Test services to what we can offer our our clients.
Additionally, Tangent will now be spreading the word and arranging training seminars with Reliability Solutions throughout Canada in 2018 which once again increases our Global reach.
We are looking forward to a long and fruitful partnership, if you have any questions feel free to get in touch.
Thanks,
Martin Shaw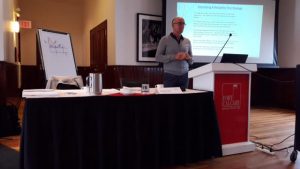 Picture From Recently Calgary Event